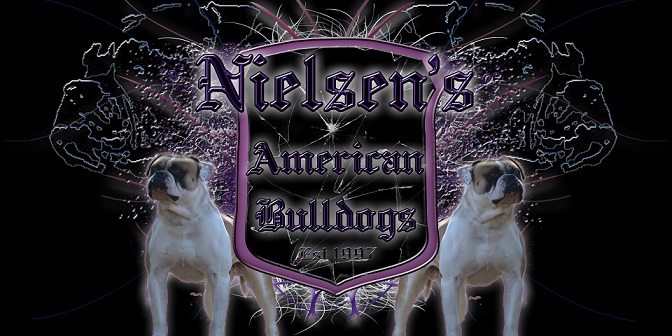 ---
| | | | | | | |
| --- | --- | --- | --- | --- | --- | --- |
| | | | | | | |
| | | | | |
| --- | --- | --- | --- | --- |
| | | | | |
---
---
Nielsen's Daisy Dukes of MGK
Titles Earned:
WP3 weight pull ~ Working Title
UWP weight pull - Working Title

aka Daisy
DOB -
WT - 60 lbs
HT - 21 in

Mountian Gator Kennels
Mark Landers
Sire: MGK Neebles
Dame: MGK Ellie Mae
NKC UKC ABRA Registered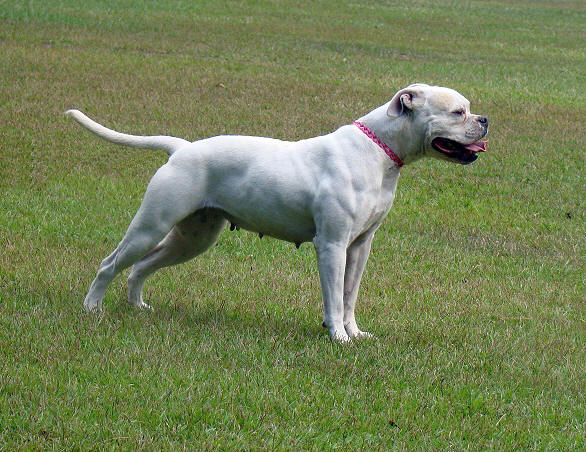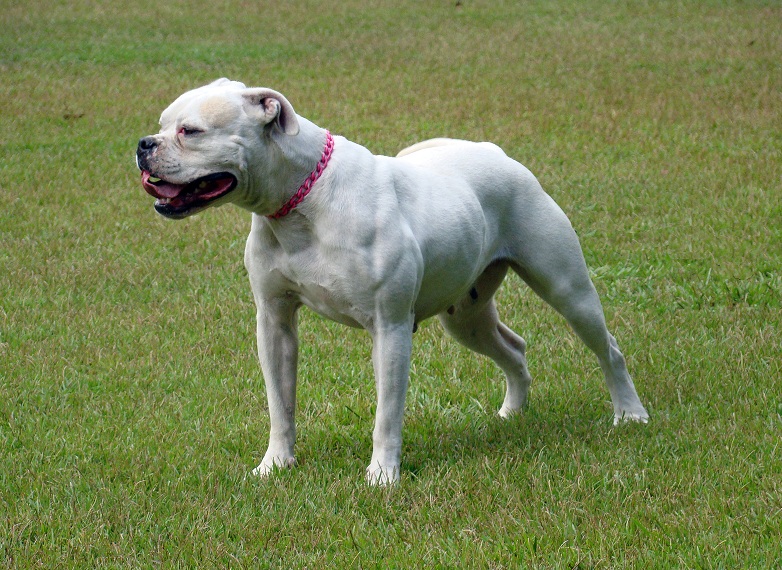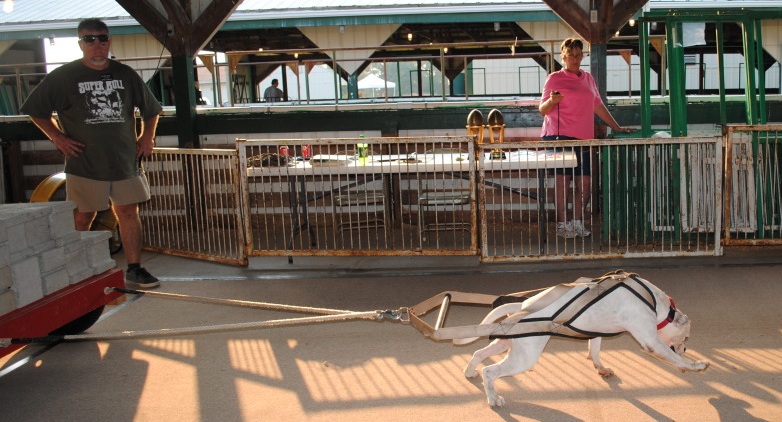 We feel very fortinate to have been able to pick up Daisy from my girlfriend Carla at Warrens Kennels in GA. Daisy has been on
the weight pull track and has done very well. We are looking forward to continue the long history of excellence with her. Daisy is a total sweet heart
and is very loyal to her family. We are looking forward to possiably showing her and attaining a championship title on her we are also looking forward to getting
her back out on the track this year.
Daisy comes from a very nice and very special pedigree. Ellie Mae is Ch KMK Mufassa's belly sister so that blood runs strong.
I would like to thank the Warrens one last time for entrusting me with their girl! She has been a joy to have!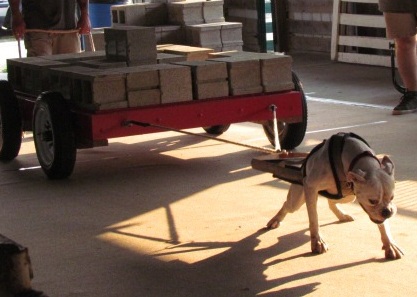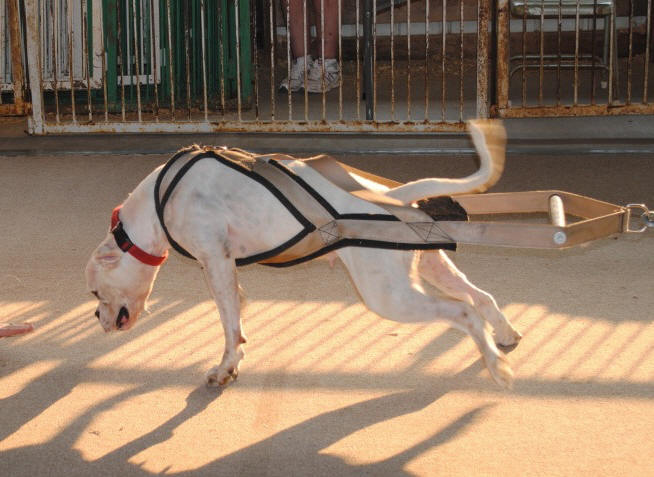 ---
Copyright Nielsen's American Bulldogs© 2010-2015 Nielsen's American Bulldogs all rights reserved.
All information, photo's and contents contained on this website pertaining to our dogs or contracts, unless otherwise indicated, is solely the property of Nielsen's American Bulldogs. Any reprints or other dissemination are prohibited without written consent from Nielsen's American Bulldogs and is punishable by law.

This site was designed and developed by Nielsen's American Bulldogs