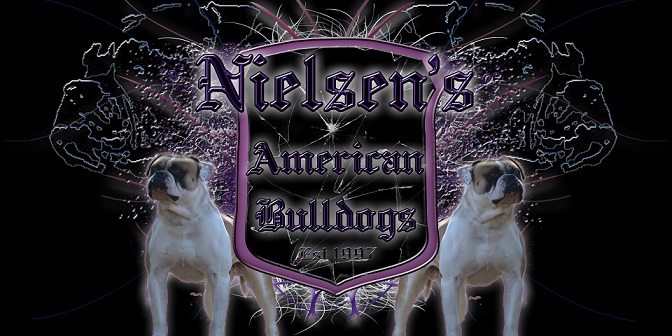 ---
| | | | | | | |
| --- | --- | --- | --- | --- | --- | --- |
| | | | | | | |
| | | | | |
| --- | --- | --- | --- | --- |
| | | | | |
---
---
Nielsen's Time For Atonement
aka Coleman
DOB - 11/29/2009
WT - 85lbs
HT - 23in

Nielsen's American Bulldogs
Kelly Nielsen

Sire: Hurriancs Maximum
Dame: Nielsen's Total Knock Out of Lewis'
NKC UKC ABRA Registered
This is Coleman he was our pick male out of Tiko and Max. He is an incredibly nice boy who is still coming into his own.
We decided to do a co-own on him as we knew his new owners would be able to bring him to his full potential. He is currently training in
Weight pull and from what i have heard he is doing well. He is a classic bully dog look with excellent drive and a wonderful temperament. He is exactly
what we were looking for when doing this breeding. I almost regret sending him off as a pup because he has turned out so nice. We are very please with
what Coleman has done so far and we are excited to see what his future holds.
We would also like to thank Timmy and his Family for taking such great care of Coleman! You guys have done a wonderful job with him
and I couldn't be happier with where and who he is with. Keep up the good work.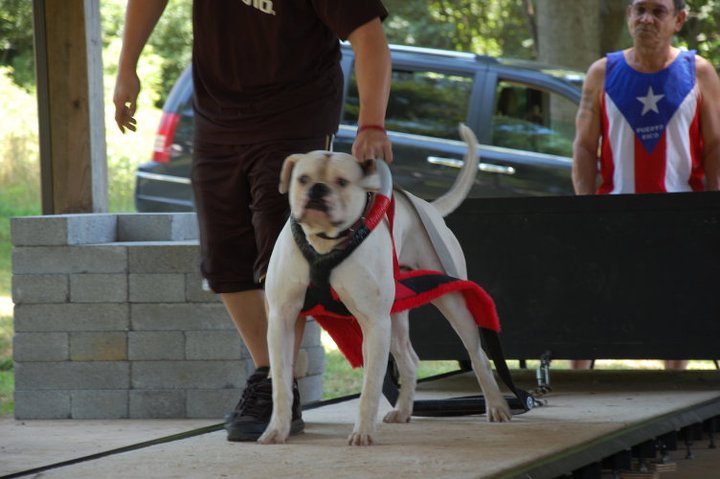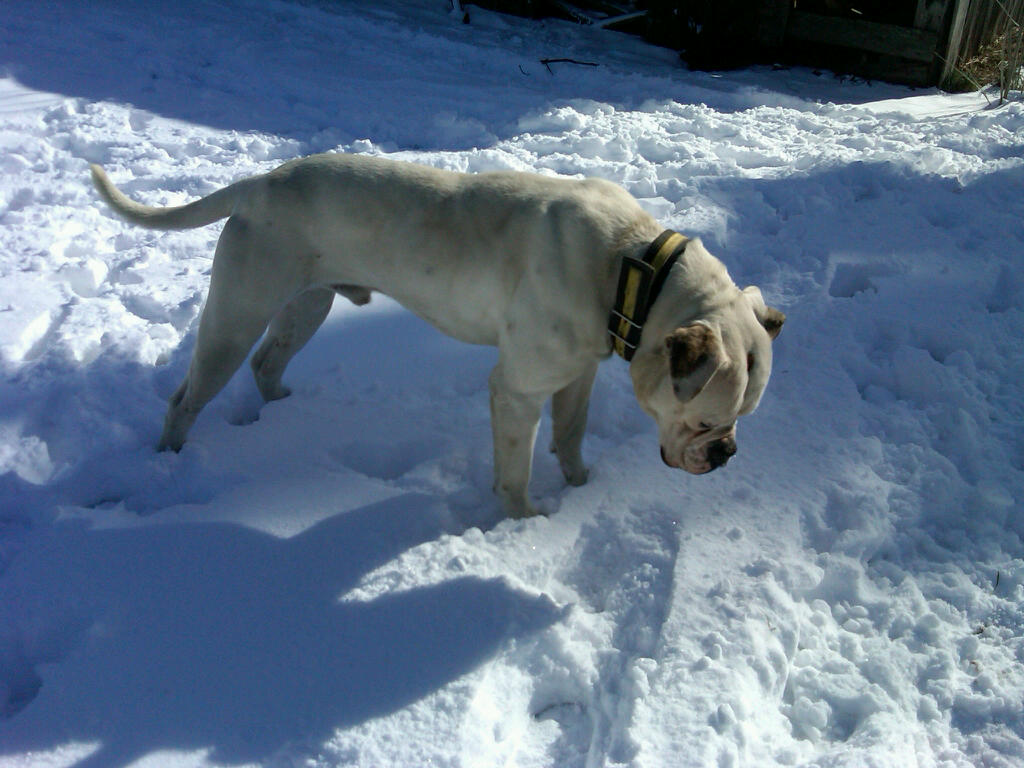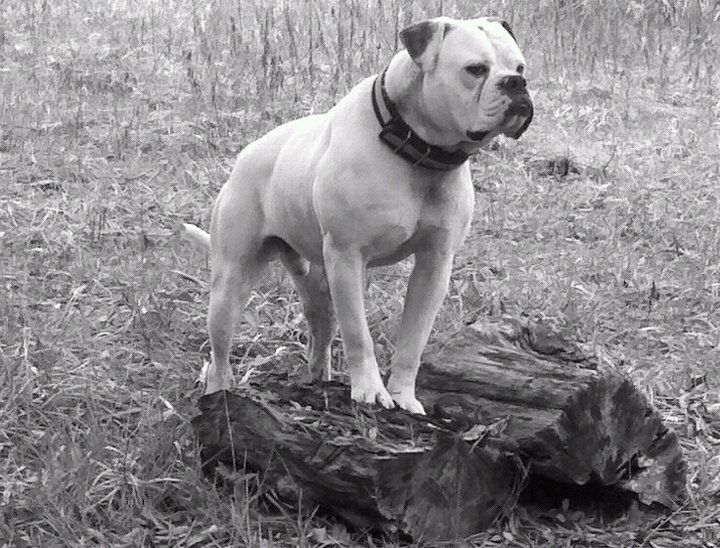 Health Testing

Hips

- Pending

Elbows
- Pending

Cardic
- Normal

Thyroid
- Normal
Patellas
- Good
NCL
- Pending
ICH
- Pending
Nielsen's Time For Atonement

Hurricane's Maximus of Warrens
GDT, IDT3 IDT5 AD TAN CAL1,2,3
WB1 WB2
Kovach's Freak on a Leash
Mancera's Wildwook Buckeye
Jackson's Oscar
Warrior John's Whiteneck
Kovach's Lady Luck
Kovach's Diamond in the Ruff
Bullmarkets the Intimidator
RCK's Sampson
Thompson's Action Jackie
Muller's Britches
Bull MKT's Chopper
Mull MKT's Miss Matte
Nielsen's Total Knock Out of Lewis'
UWP WB1 WP1

Lewis' Big Red Machine "Chopper"
IWPA Sliver Medalist, WP3

Lewis' Red Bull
OFA Fair
IWPA Sliver Medalist

A&K's Sonny
A&K's Jewel Peices fo Lady
Lewis' Shiva
IWPA Bronze Medalist, WP2
Kania's White Knight
Kania's Zena
Lewis' Gold Digger

GWK's Alcatraz
GWK's Big Daddy Cool
GWK's Scarlet
Grimm's Machine 17
GWK's Landshark - Duncan
Grimm's Machine Minnie
---
Copyright Nielsen's American Bulldogs© 2010-2015 Nielsen's American Bulldogs all rights reserved.
All information, photo's and contents contained on this website pertaining to our dogs or contracts, unless otherwise indicated, is solely the property of Nielsen's American Bulldogs. Any reprints or other dissemination are prohibited without written consent from Nielsen's American Bulldogs and is punishable by law.

This site was designed and developed by Nielsen's American Bulldogs